INTERNATIONAL PURCHASING AND SUPPLY CHAIN MANAGEMENT INSTITUTE

The US-based IPSCMI is a prestigious and elite training institution, offering the best certification solutions to supply chain professionals worldwide. It is the only organization offering a complete "portfolio" of training, education, and professional certification programs offered throughout the world in all supply chain management modules, including conventional public seminars, in-house seminars, online, satellite, and other distance learning modes.
"Darach Associate & Marketing Consulting Ltd is the exclusive partner for IPSCMI in Nigeria"
AMERICAN CERTIFICATION INSTITUTE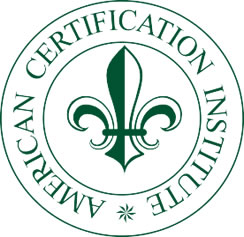 ACI, The American Certification Institute, is a premier professional certification institute, founded in the USA in 1999, and well-known in the world.
ACI provides training, testing, and certification issuance for a number of important business-related programmes.
It has numerous alliance partners in the US, China, Dubai, Singapore, Malaysia, Egypt, Romania, Lebanon, Russia, Poland, Jordan, India and other countries. These alliance partners represent ACI in their respective countries and conduct ACI programmes in collaboration with ACI.
Darach Associate is an ACI alliance partner in Nigeria.
ACI Certification Programmes
PURCHASING & CONTRACT CERTIFICATIONS
SUPPLY CHAIN MANAGEMENT CERTIFICATIONS