AMERICAN CERTIFICATION INSTITUTE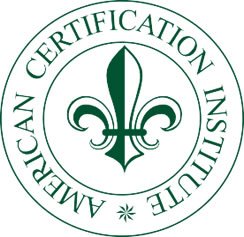 ACI, The American Certification Institute, is a premier professional certification institute, founded in the USA in 1999, and well-known in the world.
ACI provides training, testing, and certification issuance for a number of important business-related programmes.
It has numerous alliance partners in the US, China, Dubai, Singapore, Malaysia, Egypt, Romania, Lebanon, Russia, Poland, Jordan, India and other countries. These alliance partners represent ACI in their respective countries and conduct ACI programmes in collaboration with ACI.
Darach Associate is an ACI alliance partner in Nigeria.
ACI Certification Programmes